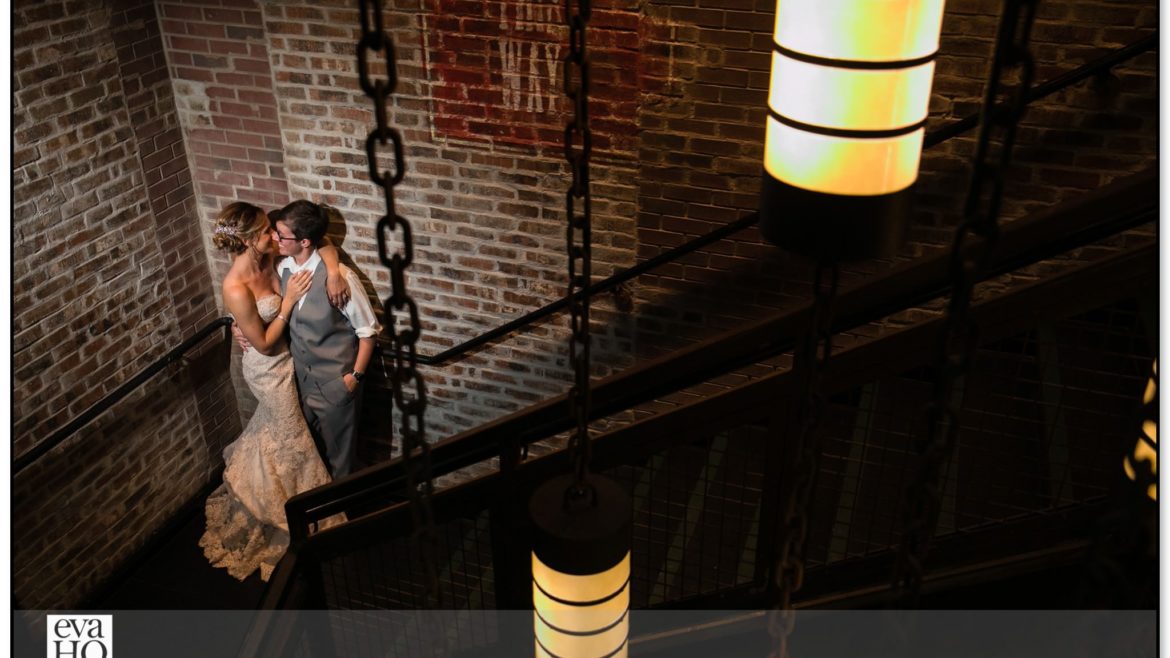 Chicago North Shore Wedding at Viper Alley – Brit + Taylor
Brit and Taylor grew up in neighboring towns, went to the same high school and the same college. Somehow, they never met until years later. They were finally introduced to each other four years ago by a mutual friend after Taylor spotted Brit in her friend's photo and, intrigued, asked about her. Before long, the two were happily dating. Brit proposed to Taylor during a trip to visit family in Las Vegas. It took some stealth planning and coordination with Brit's dad, but the result was a beautiful proposal on top of the Eiffel Tower Restaurant, within view of the famous Bellagio fountain.
The wedding was full of gorgeous details. Taylor, who works as a pre-school teacher, handmade many of the decorative wedding elements seen in the photographs below. Both Brit and Taylor work in Lincolnshire, which is how they stumbled upon their wonderfully unique reception venue, Viper Alley. This venue was only minutes down the street from the hotel where the two brides got ready. Even though they were getting ready at the same hotel, they maintained separate rooms, across from each other so they did not get to see each other in their wedding ensemble until they walked down the aisle.
The ceremony was officiated by Brit's dad. The unique wedding party included a Best Man and Best Woman on Brit's side, as well as a Matron of Honor and Maid of Honor on Taylor side. After a touching ceremony filled with happy tears and several spectacular wedding toasts, the brides got down to some serious dancing and jubilant celebrating with their wedding guests through the end of night!