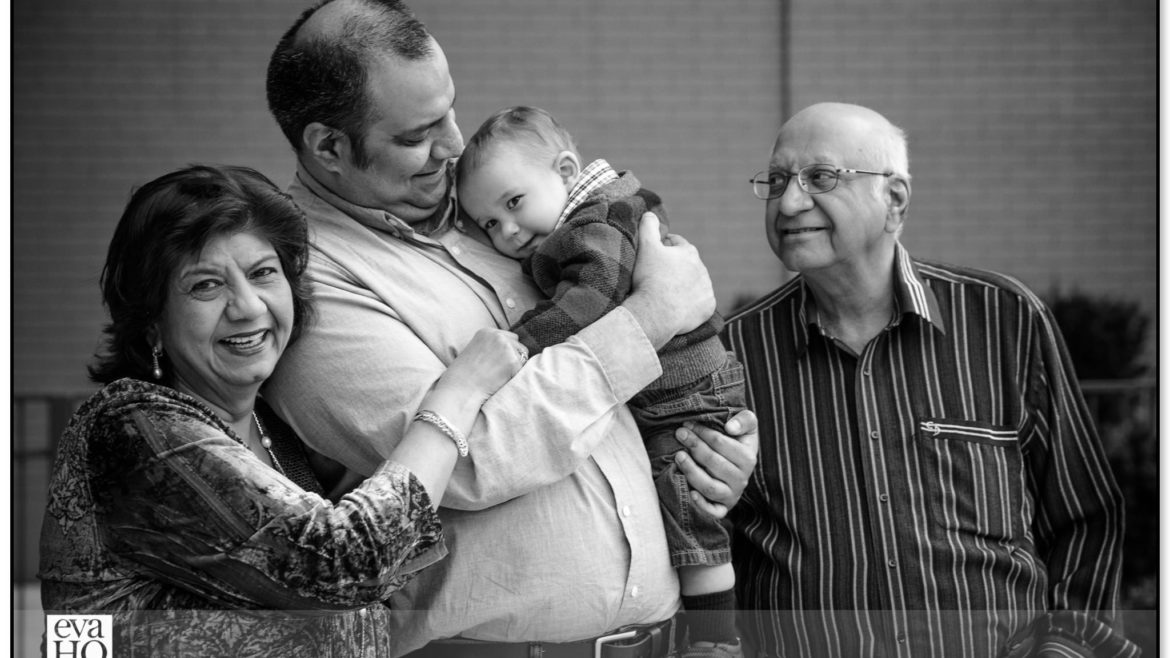 Three-Generation Family Portrait in Chicago River North – D Family
Family portraits including the grandparents, and sometimes the great-grandparents, always make me feel all warm and fuzzy inside. This sweet, intergenerational family portrait session took place just about a week ago when we had a spike in our temperature.  Winter in Chicago can be brutal and bitterly cold at times, especially this winter with the temperatures in the past month lingering in the teens most of the days. It made the 40's feels like a tropical heatwave! However, to anyone visiting from a warm country such as Japan- which is where the grandparents of this family live- it still feels harsh and cold. The grandparents flew in all the way from Okinawa, Japan to celebrate their grandson's 1st birthday! It is possibly the best birthday present ever. To stay warm and dry, we decided to stay indoor at the family's downtown apartment for our portrait session, only going outside for a brief minute after much convincing. The star of this session was an adorably cute toddler named James. He was happy as a clam snuggling close with his family for the portraits, with a few breaks to play with his favorite toys and carefully use his new-found walking skills. His parents were completely enchanted by James.
The image below is so full of joy! I just love how James is happily watching his dad, who is animatedly making goofy faces at his son, trying to get a big smile out of him. And how his grandmother is happily beaming at the squirming toddler while his grandfather tries to hold him. Definitely a photograph to frame and keep for years to come!
James and his grandfather had a blast playing together with this little push car.
And, of course, the session wouldn't have been complete without capturing a few special father and son moments!
Such a beautiful family! An intergenerational family portrait session is such a great way to capture the love between the oldest and youngest family members. I was honored to create these images and look forward to seeing James again as he grows!