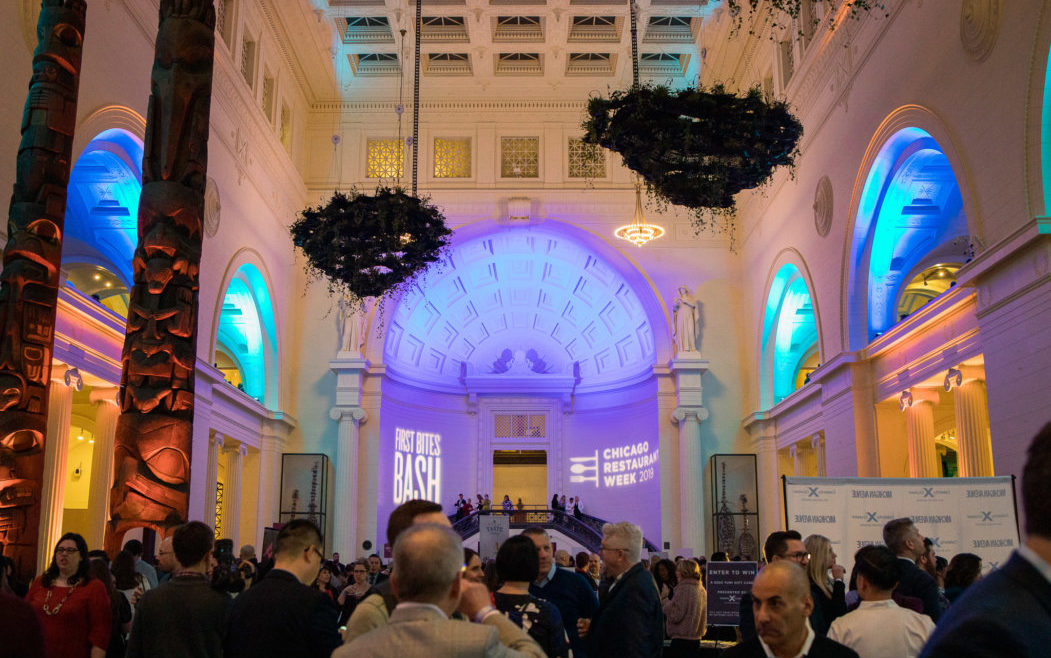 Kicking Off Chicago Restaurant Week 2019
The popular eating event in town, Chicago Restaurant Week, has just kicked off this year's festivities at the Field Museum on January 24 with a First Bites Bash.
Although the temperature was frigid outside, thousands of guests braved the polar vortex to gather inside to wine and dine with Chicago's finest restaurants. From Asian Bao-Mee (like Vietnamese bánh mì but with Chinese style Bao instead of a French style baguette, get it?) with alligator sausage, to foie gras pecan roll, the First Bites Bash was the perfect event to sample cuisines from dozens of Chicago restaurants. In additional to beer and wine, I was also surprised to see a table with Japanese sake tasting. I was first introduced to sake about three years ago and I have to say I now love sake more than I love wine.
Here are a few highlights of this year's event.
Tanqueray Gin Cart

Sirloin Crostini with Tapenade and Black Truffle Vinaigrette by Kinzie Chophouse

Key Lime Pie Bites by Petterino's

Delicious Cocktail Trio by Pink Taco

Sweet Corn Ravioli by Bar Siena

Tao Chicago chef Preparing Lobster Wonton

Red Crab and Endive Caesar by Margeaux Brasserie

Tocco by Casati's

Sunda New Asia Table

Guests enjoying White Chocolate Ube Fountain

Girls Night Out at the First Bites Bash 2019

Guests enjoying a pour of Tanqueray Gin

Crowd scene at the Fields Museum