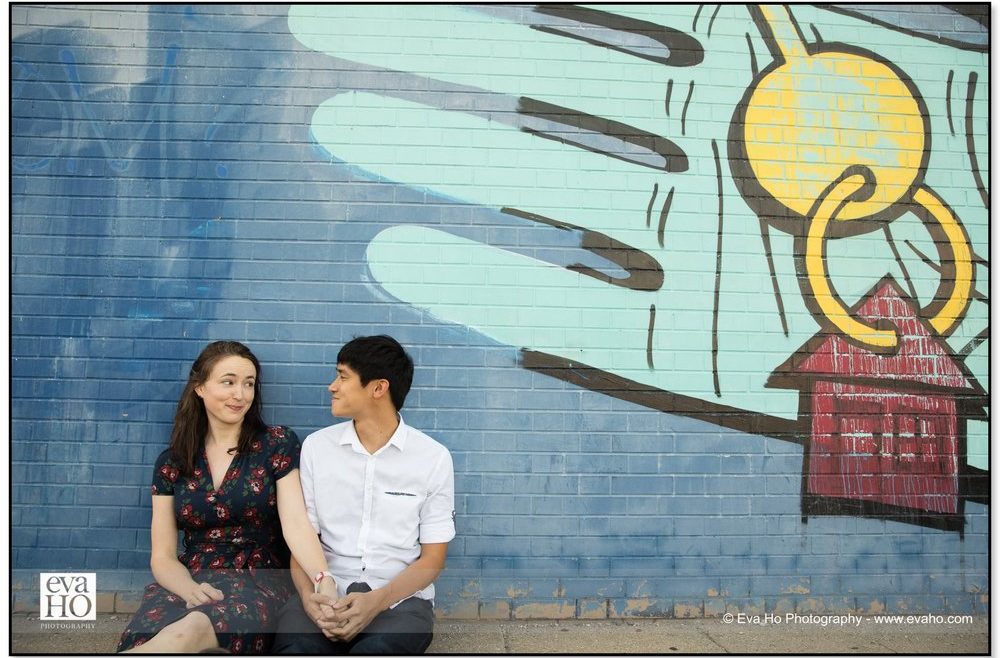 Logan Square & Montrose Harbor Sunset Engagement – Emily + Richard
Emily and Richard's fall engagement session started out in their Logan Square neighborhood, with additional photos at the nearby and beautiful Montrose Harbor.  This adorable couple met through work and have been together for five years. They actually moved to Australia together two years ago to spend a year and a half living there! They insist that it was Australia that made them into coffee snobs. 😉 After getting engaged in April, they moved back to Chicago, although both continue to travel for work every week – Richard to Vancouver and Emily to Toronto. Because of this, they only get to spend time together on the weekends. Seeing their love bubbling over in these photos proves that, regardless of how much time they have to spend apart, their love is strong and vibrant. I'm excited to be documenting their wedding at Greenhouse Loft next fall!
Photographed with Greenhouse Loft.