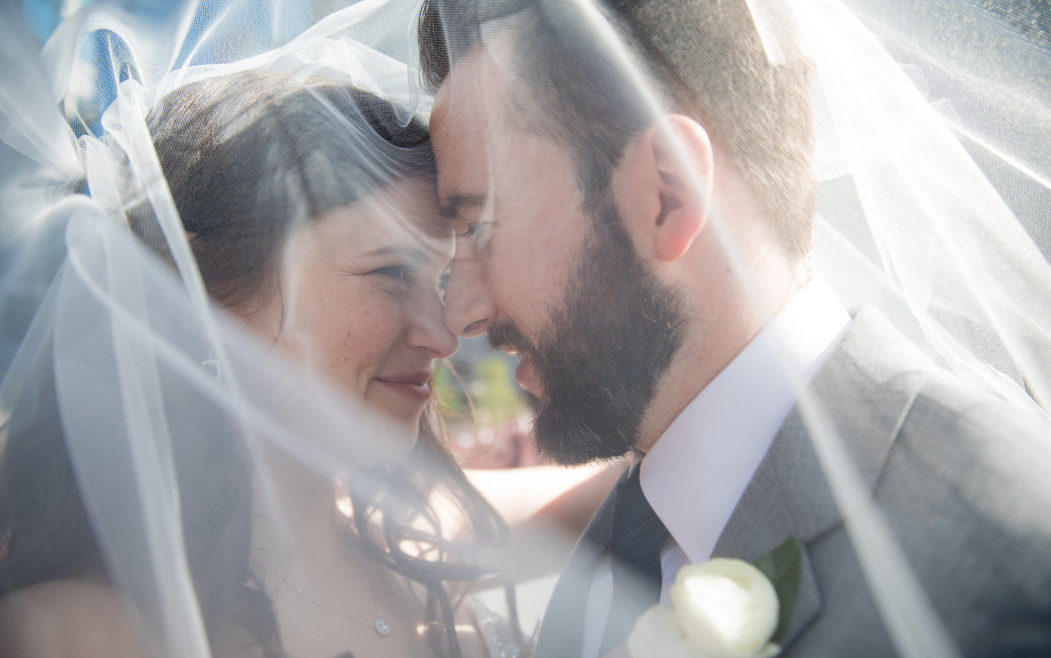 Jewish Wedding at Maggiano's Little Italy Chicago River North – Rachel + Dan
How beautiful is this classic Chicago wedding?! This sweet couple was such a blast to photograph at their Jewish wedding at Maggiano's River North. Their smiles reflected love and excitement they just couldn't contain. Rachel and Dan have the most complimentary jobs I can think of: Rachel works as an art teacher for young children, while Dan is a pediatric nurse. Obviously, they love kids! I was thrilled to photograph their engagement session earlier in the year inside the Art Institute of Chicago when it's cold outside. The Art Institute of Chicago is not just a neat place to photograph, but it is also Rachel's Alma Mater! Using Museum Campus and other fun Chicago landmark locations for some of their wedding portraits seemed like a perfect compliment to their engagement session.
We began the day at the Palmer House Hilton, where Rachel got ready with her bridesmaids and several other family members. Being a very artistic and creative person, Rachel paid a lot of attention to the details. She even designed and customized a schedule for all her bridesmaids, herself and us, the photographers, and printed them on gorgeously thick card stock (the paper geek in me in coming out). Oh, and don't forget to check out those fantastic pajamas! I just love when a bridal party goes all out and wears something fun together that matches. The fun accessories didn't stop there – Rachel had all the perfect touches to accent her wedding gown, including a shimmery clutch and a lacy garter that her friends helped her slip on. After a touching first look at the top of the hotel lobby's grand staircase, the entire wedding party got down to taking some epic group portraits. We headed out and took pictures all over the city. Beginning in the Palmer House, then proceeding to Museum Campus by the Adler Planetarium, the Wrigley Building, and a few final photos with the entire wedding party on the LaSalle Street Bridge.
The Jewish Ketabuh signing and wedding ceremony, as well as the wedding reception, happened at Maggiano's Little Italy in River North.  The celebration was interspersed with happy toasts, jubilant dancing, and music that lasted long into the night.
Congratulations, Rachel and Dan! I was so happy to document this special milestone for you and look forward to seeing your love grow!