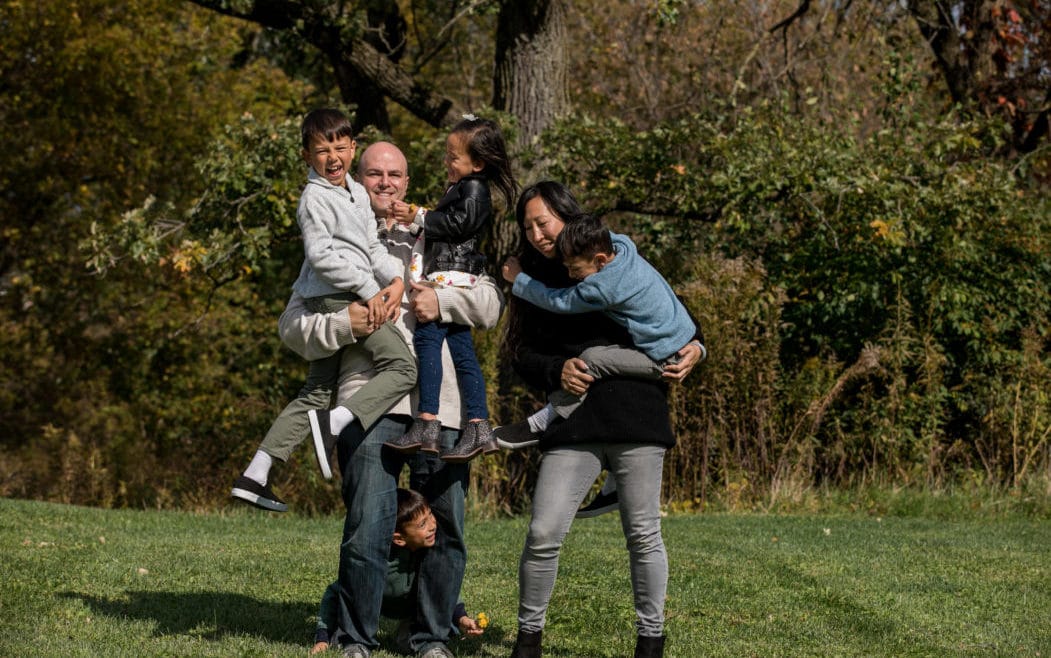 Fun Family Fall Session-Family of six at the Dean Nature Sanctuary in Oak Brook
Absolutely loved my day with this gang who I have had the pleasure of photographing when the youngest was still in her mommy's tummy. We have been photographing at a different location within the Chicagoland area. This year, we decided to we met up at the Dean Nature Sanctuary of Oak Brook, which was a perfect location to meet this busy family of six. It was a typical call day despite the wind. Surrounded by the warm and beautiful sun and fall leaves, the kids had a chance to run around and enjoy nature's beauty here! The children in this family – Bennet, Riley, Connor, and Mei-Mei (which means little sister in Chinese) – were full of energy at our session, and enjoyed the outdoors! I have loved and feel privileged to have been able to watch their families grow (and grow up) over the years.
There is never a dull moment for sure in this household, but their energy is contagious, which brings me energy when we are together! I love seeing these kiddos grow up, and love meeting with them at this time of year! Their excitement for Halloween, and the candies they will trick-or-treat for, made for a fun and enjoyable session!