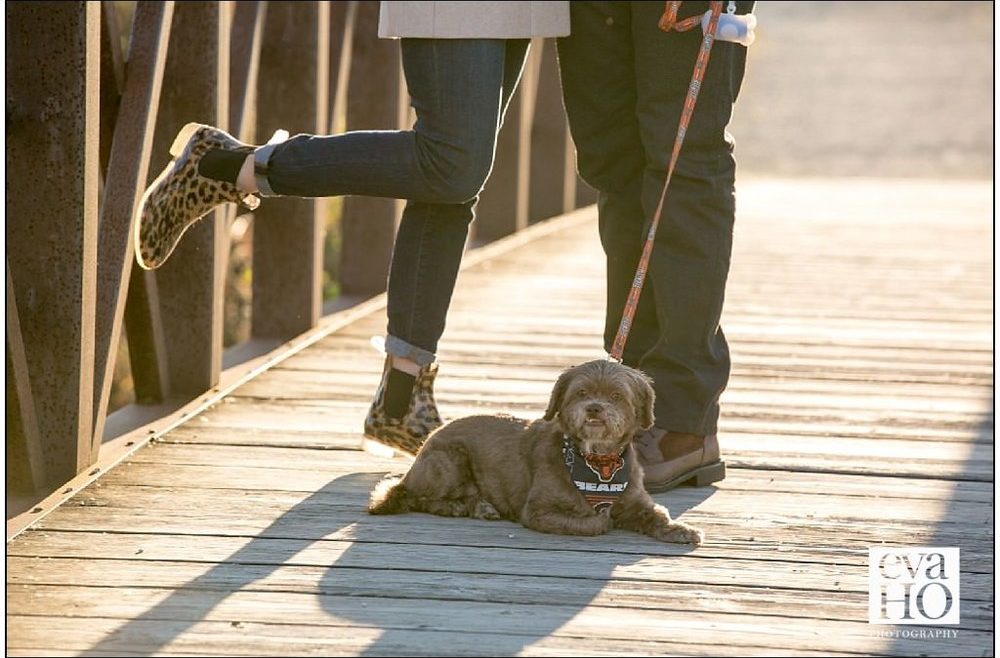 Forest Preserve and Morton Arboretum Engagement Session – Mikey + Karen
Karen and Mikey's enthusiasm is undeniable. These two are good friends of another couple I photographed, Kara and Leon It is not hard to see why these two young couples are close, both so sweet and friendly! Karen, like Kara, also just finished dental school and is now working as a dentist. We started our day out at the forest preserve near Morton Arboretum, this way we could incorporate the couple's dog into the shoot! We moved into the arboretum next for photos of just the two of them. I loved how playful Karen and Mikey were. They immediately spotted a pile of leaves and started throwing them in the air, which led to some great shots!
Even their dog is a Bears fan!