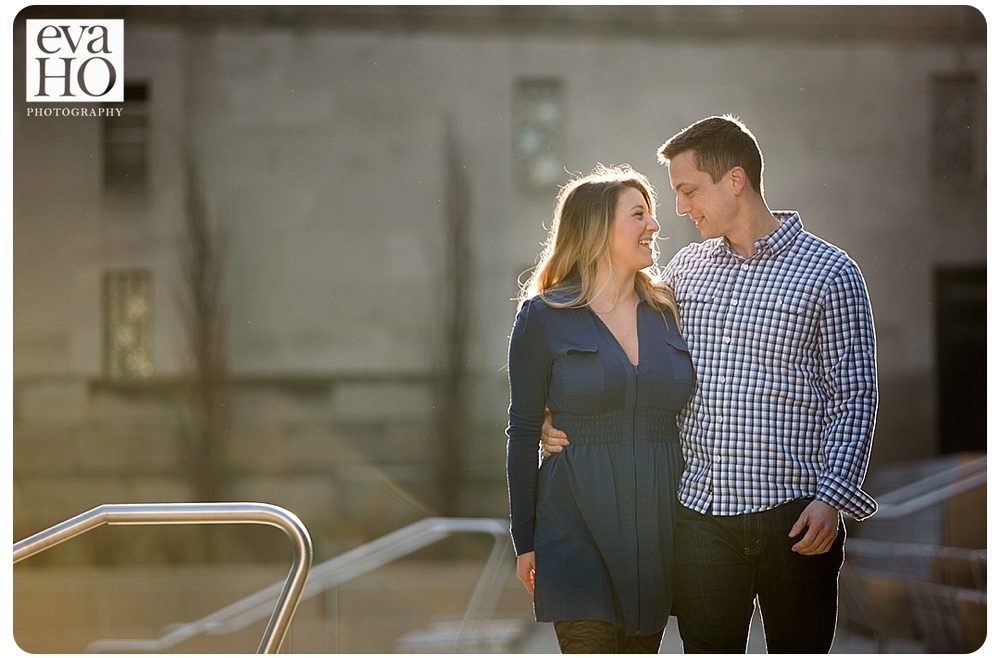 Engagement Session off Michigan Avenue & the LaSalle Street Bridge, Kristy + Chris
"Well, look who I ran into," crowed Coincidence.
"Please," flirted Fate, "this was meant to be."
Kristy and Chris are two people who absolutely were meant to be! Although they only met a few years after college, their lives share so many parallels that without a doubt their paths crossed long before the first time they ever officially met. Both were born in South Florida, only six days apart, and grew up within twenty minutes of each other. They attended the same high school and the same college. Later, both independently jumped at the chance to move to Chicago (Kristy, because she was offered a traveling nurse position there, and Chris, because he had lived there briefly as a child and had always wanted to experience living in the big city as an adult). When both arrived (separately), each decided the first and most important thing to do was to find a Noles bar to watch the big game to cheer for their college. There, amidst other cheering fans, the big moment finally arrived: due to a chance meeting, the two were finally introduced! Imagine their surprise when they learned all these details about each other!
For their engagement session, we started off around Michigan Avenue, where some of the tallest and prettiest buildings create a uniquely Chicago look. After meandering along the river, we then ended up at the LaSalle Bridge. I'll be photographing their wedding today and, going off their ease in front of the camera for this engagement session, I already know it's going to be a great one. Kristy and Chris, congratulations on a beautiful engagement!