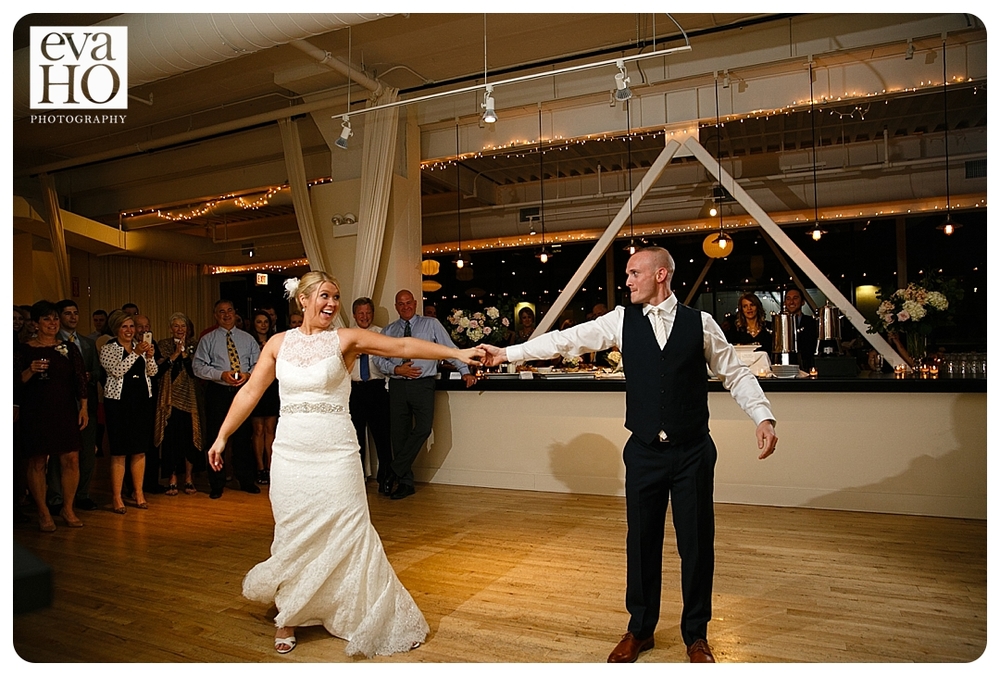 Chicago Greenhouse Loft Modern Wedding – Kevin + Colleen
I've eagerly anticipated photographing Colleen and Kevin's wedding ever since taking their engagement photos last summer. Just as I suspected, the two made for a beautiful wedding couple and their day was filled with lovely moments, carefully planned details, and a fun loving bridal party! While Colleen got ready in her home with her bridesmaids, I couldn't help noticing how many engagement photos were hung up on the walls. I always love seeing that!
The first look took place over the bridge in Lincoln Park, with the city skyline as a backdrop. The bridal party led Colleen and Kevin together with their eyes closed. Once they were holding hands, they opened their eyes at the same time. The looks of joy and love they shared were so poignant! Afterwards, we took the entire bridal party around Lincoln Park for group photos, then a quick stop off Michigan Avenue before heading over to Greenhouse Loft for the wedding ceremony and reception. The evening concluded with a delicious dinner and endless dancing!